Decorated with carvings of animals, cannon, swords, trees, patriotic mottos and a fort. Oliver Graham was a drummer who enlisted January 5, 1777.  Length 15 1/2″ inches.
Story of the Powder Horn – page 7
by Pamela Vittorio, Professional Genealogist, Brooklyn, NY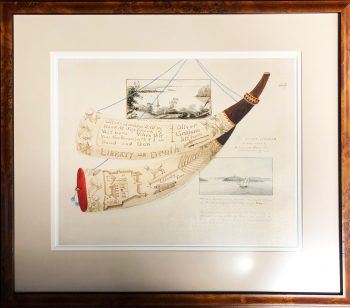 Both are on display at the Hart House.